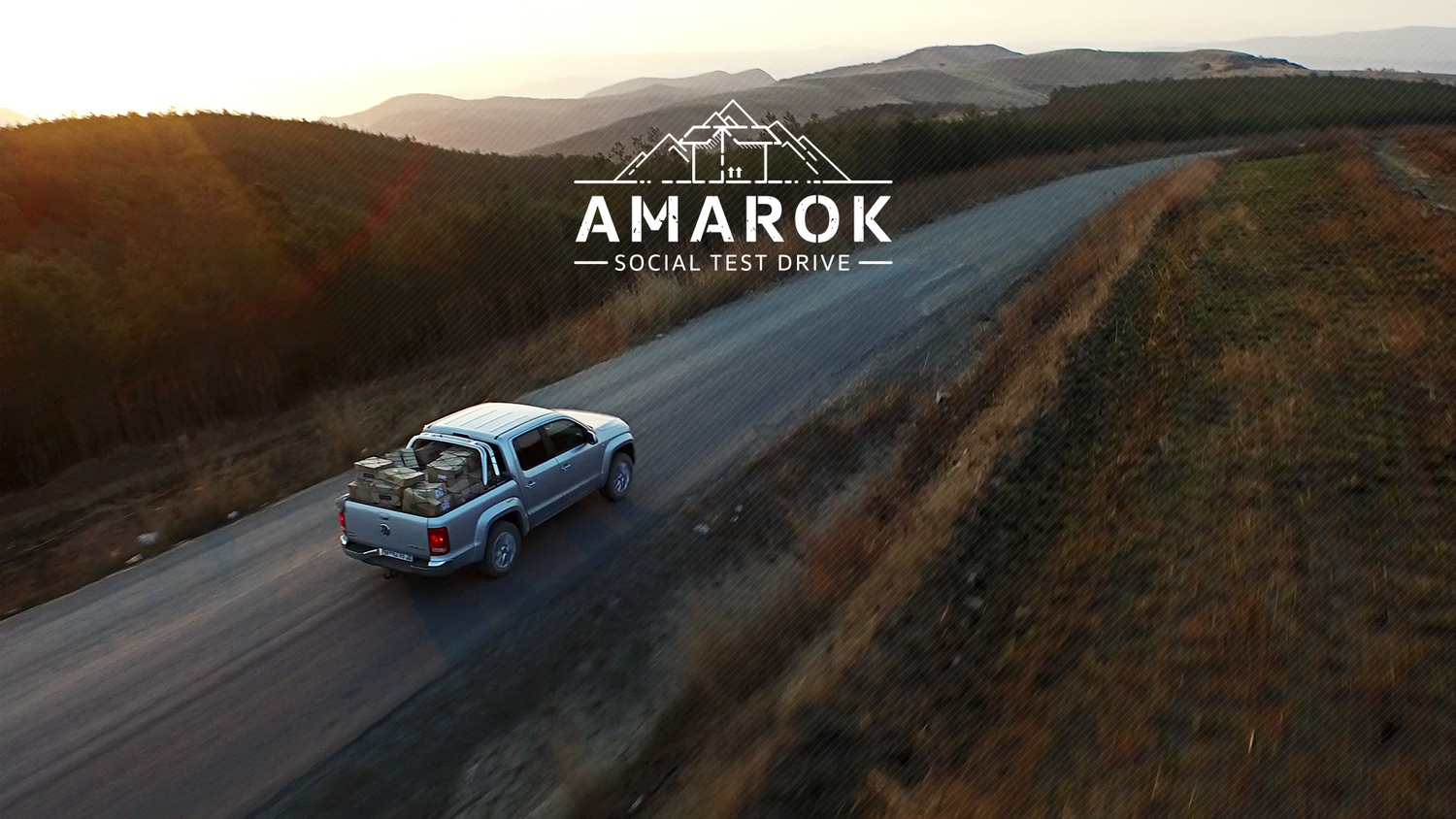 TURNING TEST DRIVES INTO

TEST DRIVES THAT MATTER


___________________________________________________
The Amarok is a relative newcomer to the South African pickup market. It's a very competent off-road vehicle and it can carry a one-ton payload.
But to truly understand what the Amarok is capable of and just how tough it is, potential customers need to experience the vehicle firsthand.
Unfortunately, test drives tend to take place in the city, where the Amarok is driven on tarred roads and without a payload.
We needed to find a unique way of allowing test drivers to experience what the Amarok can do.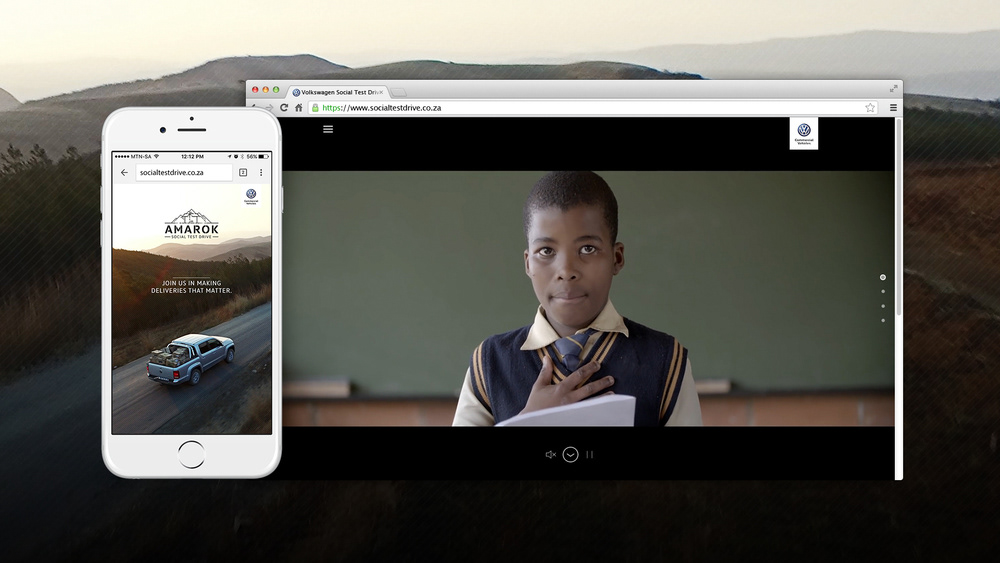 TURNING A CAMPAIGN INTO
SOCIAL GOOD
_______________________________________
There are many communities in South Africa that lack essential supplies like clean drinking water, textbooks and food, because they are located in hard-to-reach places.  We harnessed the off-road ability and carrying capacity of the Amarok to turn ordinary, everyday test drives into deliveries that matter, by distributing essential supplies such as drinking water to drought-stricken areas, resources to struggling entrepreneurs, and textbooks to rural schools. We also gave test drivers the opportunity to get the full Amarok off-road experience, instead of merely driving it around the city. All test drivers have to do to drive the Amarok in the conditions it's built for and do social good, is walk into a dealership or apply online.
TURNING INTEREST INTO
SIGN UPS
_________________________________
We have caught the attention of many potential test drivers who were directed to a simple and easy-to-use microsite which further explains the campaign, and allows visitors to view completed deliveries and participate in a way that suits them best. Visitors have the option to take a test drive that counts, request to make a delivery to a specific community in need, or even to donate supplies. We have had

11600+

responses thus far.
TURNING CONTENT INTO
ACTION
______________________________
We started by facilitating initial social test drives, with the goal of creating content to kick-start our campaign.
We documented these test drives as they delivered urgent supplies to communities in hard-to-reach places and then launched promoted videos in targeted environments to encourage potential test drivers to sign up online or at their nearest dealership.

This project is still in motion and expanding across the country, as more and more dealerships get involved.
And with every test drive being documented, new content is continuously being created and shared in order to further promote participation in our campaign.
TURNING CONTENT INTO
TV ADS
_____________________________

Documented test drives were also turned into TV commercials, which aired on specific channels where our targeted audience would see them.
This helped to create awareness and further promote the campaign.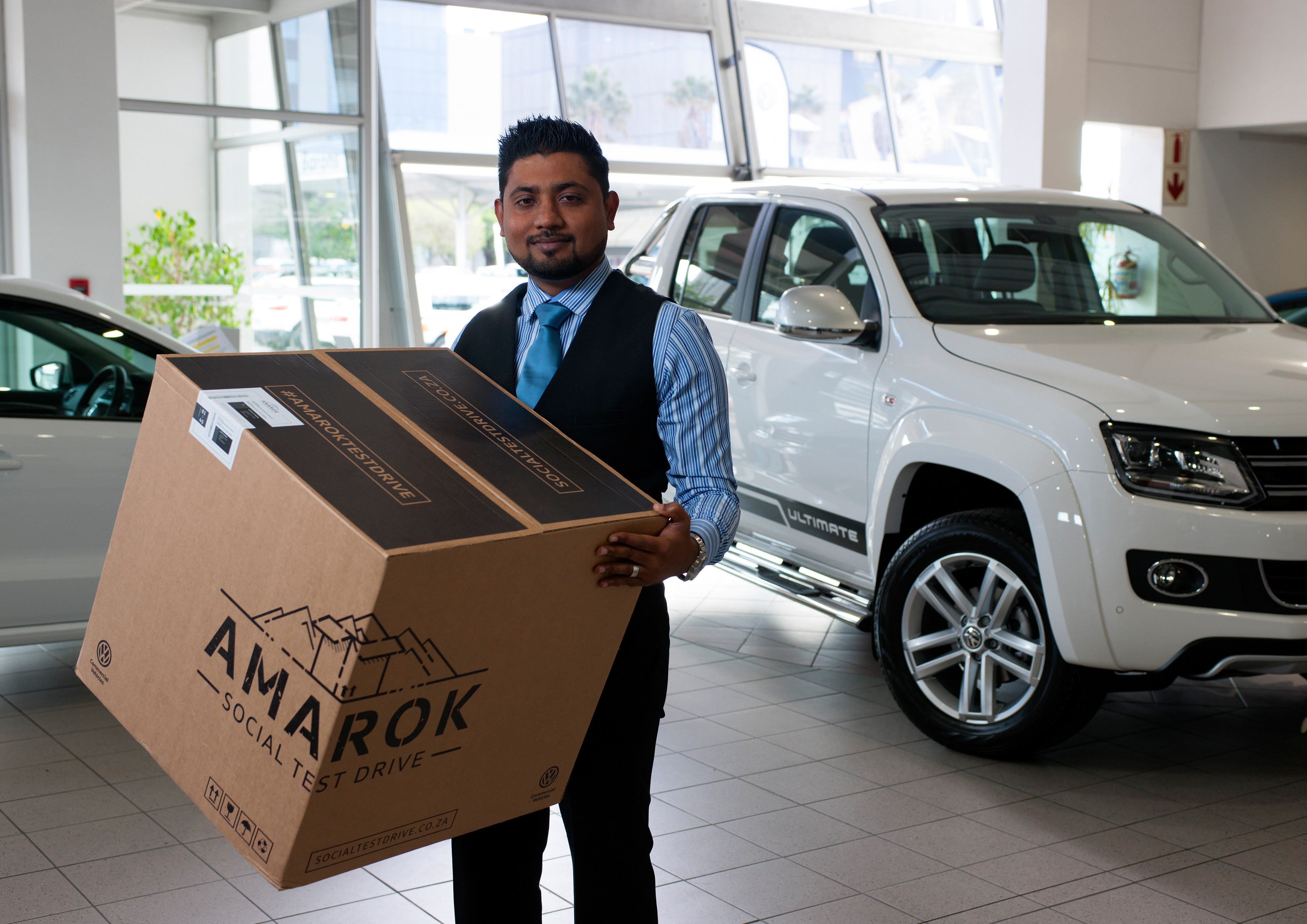 TURNING DEALERSHIPS INTO
SOCIAL ACTIVISTS
___________________________________________

Amarok Social Test Drives allow dealerships to provide the first ever link between thousands of potential pickup customers who want to test drive a vehicle in a robust way that really demonstrates what it can do, and communities who desperately need those pickups to do vital work for them. The campaign gives the Volkswagen Dealer Network a unique advantage when it comes to connecting with potential Amarok customers and building bridges in their communities. 

With the help of toolkits, dealerships were also able to help drive awareness and participation.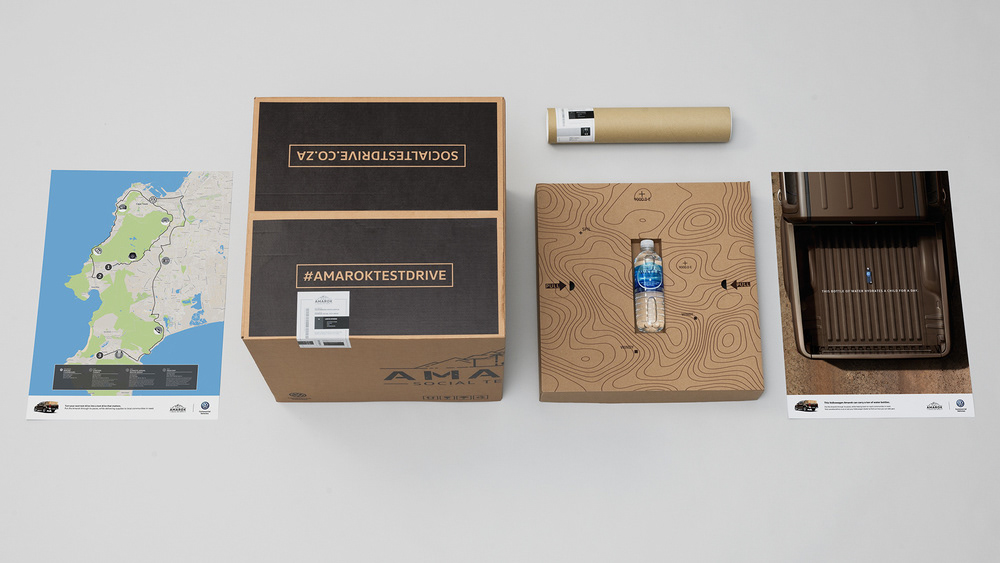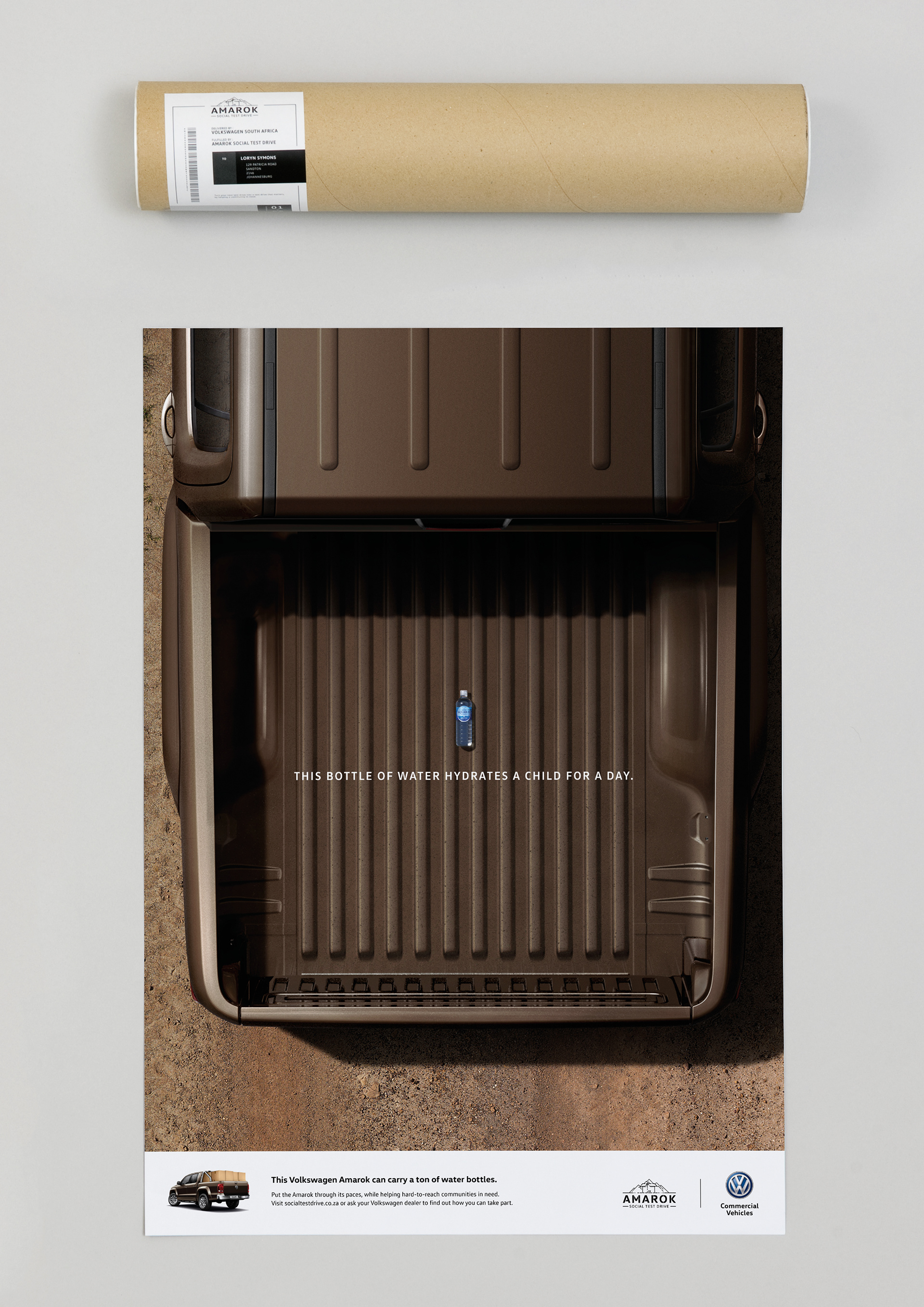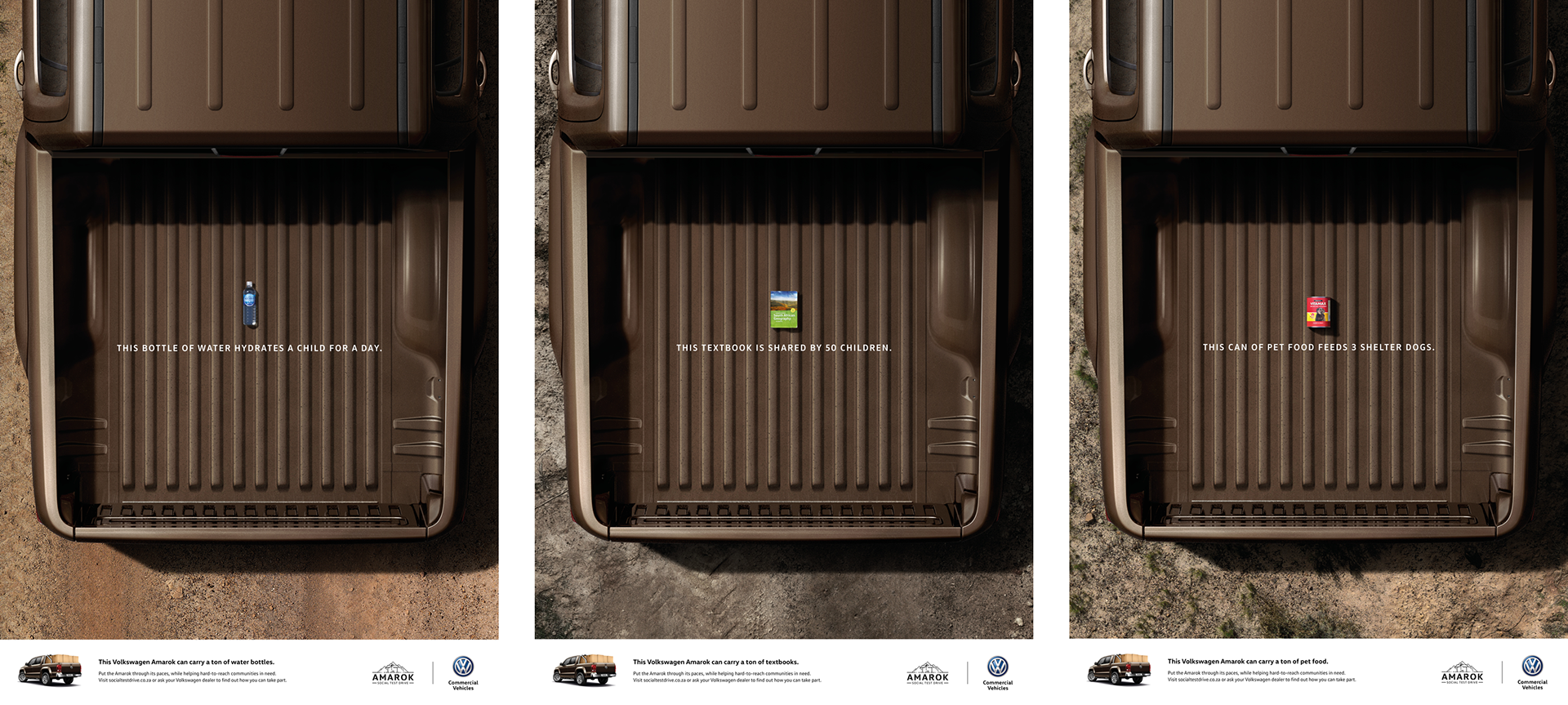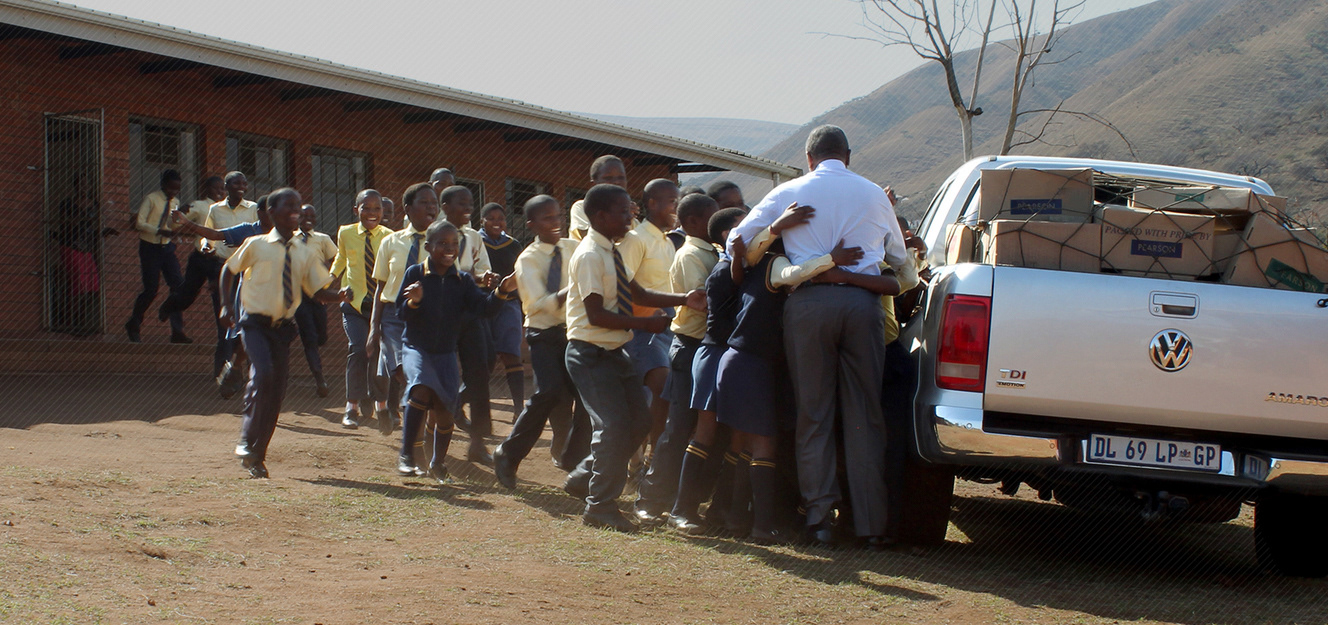 ____________________________________________________________________